Westie "Otis" from Cannock, groomed to owners requirements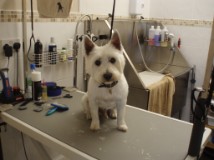 Shih Tzu "Deano" clipped to owners requirements, he is a regular at our Dog Grooming Salon.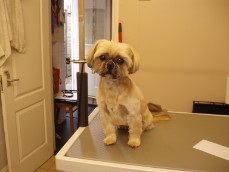 Resident of our Dog Grooming Salon in Burntwood is "Harvey" ready for his complimentary treatment!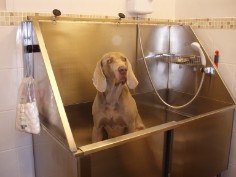 Westie "Duke" clipped to owners requirements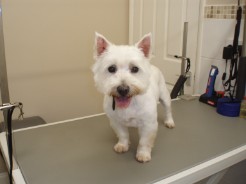 Cocker Spaniel "Charlie" loves coming for his wash and clip, he's been a regular at our Salon from day 1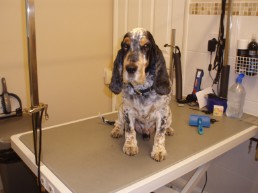 Bearded Collie cross "Megan" is always pleased to see a friendly face.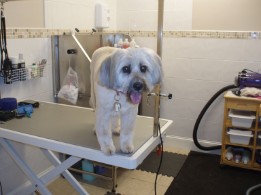 "Alfie" the Golden Retriever is a happy chap when he comes for his wash and trim.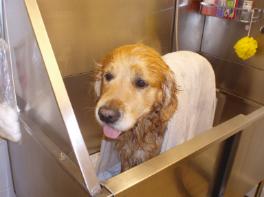 "THE THREE AMIGOS"
King Charles Spaniel "Marley" Yorkshire Terrier "Jakie" and ShihTzu "Oscar" all happy to come together for their full groom!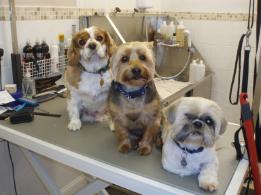 Beautiful little"Rosie" the Pekingese. What a pretty girl she is!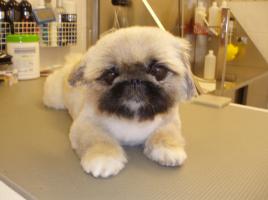 "Poppy" the Shih Tzu after her puppy clip.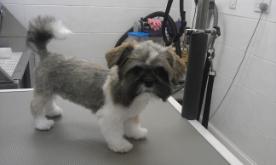 Shih Tzu puppy "Arthur" after his first clip at Laundro-Mutt!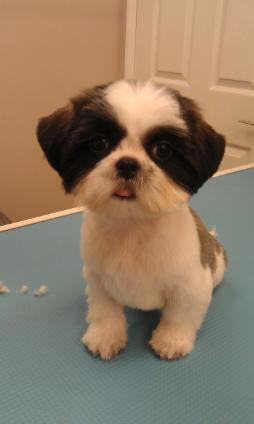 Shih Tzu "Rory" from Cannock, as you can see he's quite happy to be on the grooming table!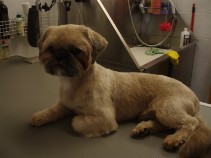 "Maddie" the Schnauzer from Burntwood, groomed to owners requirements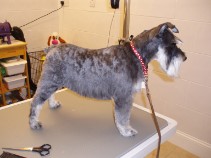 Cairn Terrier "Max"travels from Fradley for his professional grooming needs.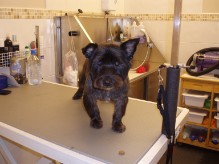 Miniature Yorkie "Freddy" is always happy to be collected from his home in Burntwood.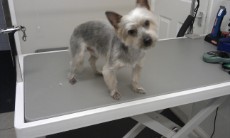 Working Cocker "Jasper" comes from Lichfield because he prefers his grooming at our salon in Burntwood. Scissor trimmed for his favourite finish!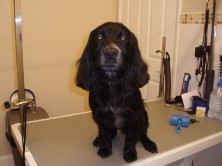 Cocker Spaniel "Buttons" clipped off to owners requirements
Staffordshire Bull Terrier "Missy" loves having a bath.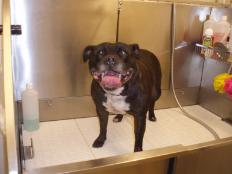 Yorkshire Terriers "Daisy and Rooney" after their clip.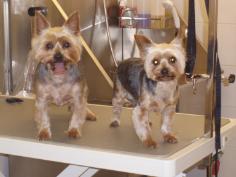 Westie "Bonny" likes her collection and delivery service!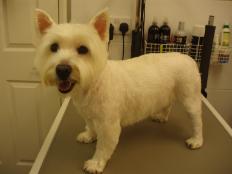 "Brodi" has his first bath at Laundro-Mutt. He's just 3 months old......and very brave bless him!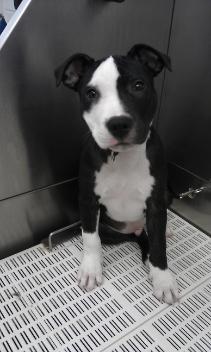 Walter the Shih Tzu and Charlie the Cavalier King Charles Spaniel.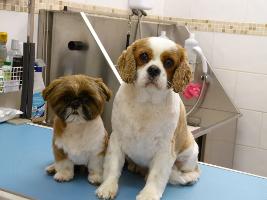 3 Park Croft, Burntwood, Staffordshire. WS7 1FF
01543 305773 / 07971 620684